Pure Beauty
Pure Beauty is a legendary California cannabis brand based in Los Angeles. The Pure Beauty brand combines high-quality, potent flower with an authentic appreciation for culture and creativity. This brand is like no other and stands out from the rest with its innovative packaging
Set your delivery address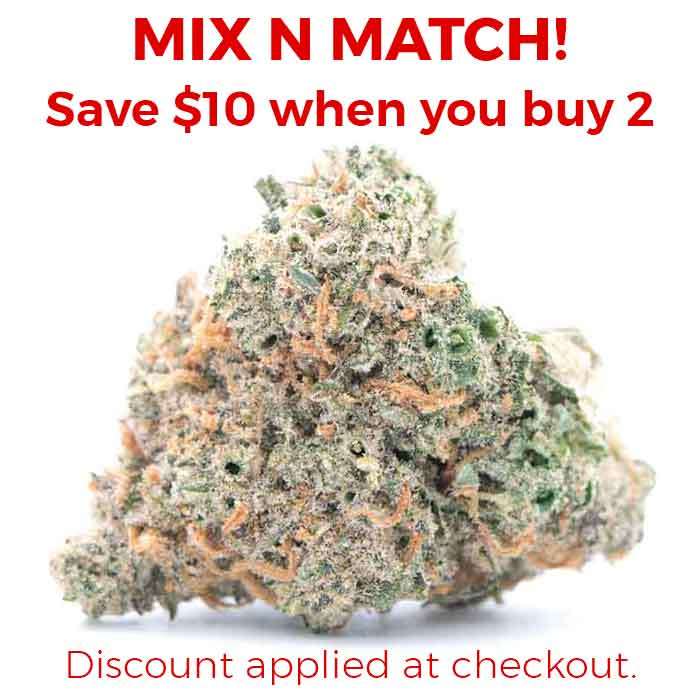 Double Dream, a sativa dominant strain, puts a unique spin on the famed Blue Dream by crossing it with Dream Star. With a complex flavor profile that perfectly incorporates sweet floral notes with berries and spice, Double Dream is a soothing and mentally invigorating strain that still allows clear-headed functionality. Its dreamy, euphoric buzz is anchored by a deep, physical relaxation that mutes pain, anxiety, stress, and inflammation. Medical patients often turn to this uplifting strain for daytime release from PTSD, headaches, and nausea.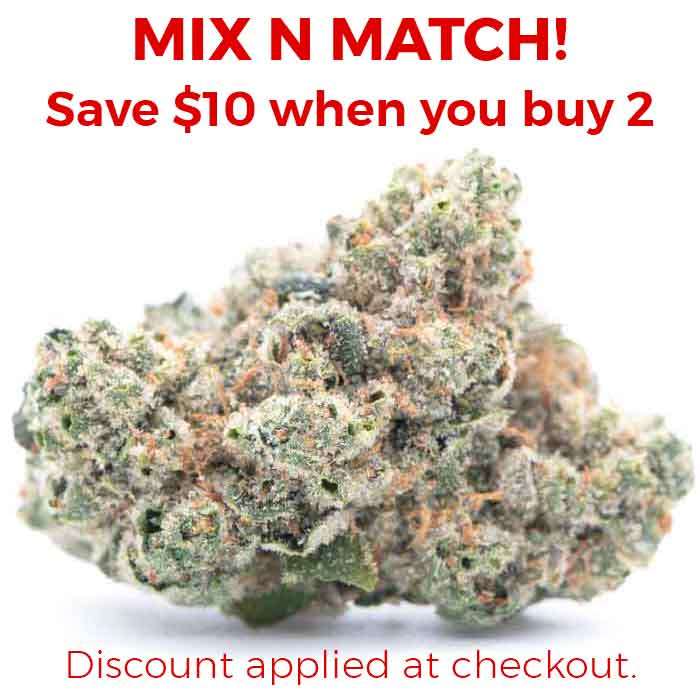 Bermuda Triangle is an indica dominant hybrid offspring of the popular Ghost OG and Triangle Kush strains. Much like its parents, Bermuda Triangle is a high powered bud with long-lasting effects due to its high THC levels. Both the aroma and smoke are filled with a rich earthy pine flavor followed up by a sweet diesel gas. This strain is perfect for mid-day as it does offer some uplifting effects, however, if too much is consumed it can bring on feelings of extreme calm and an unfightable sleepiness.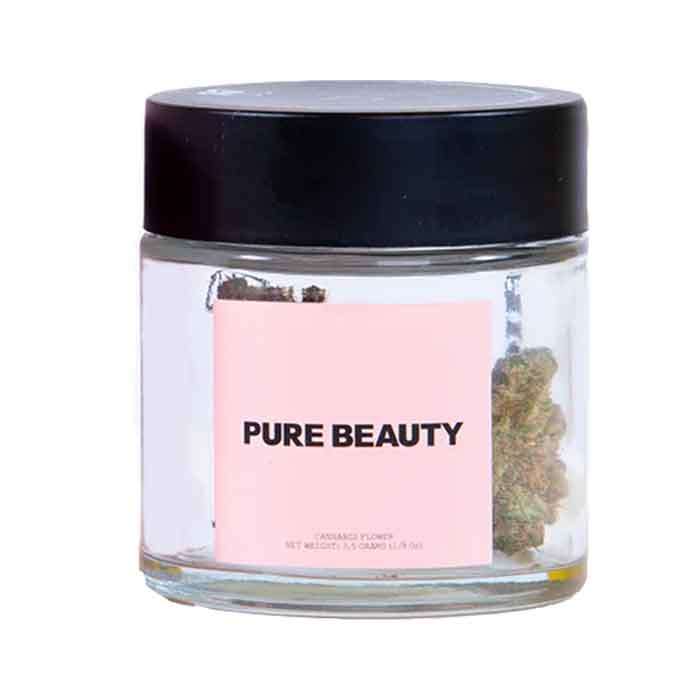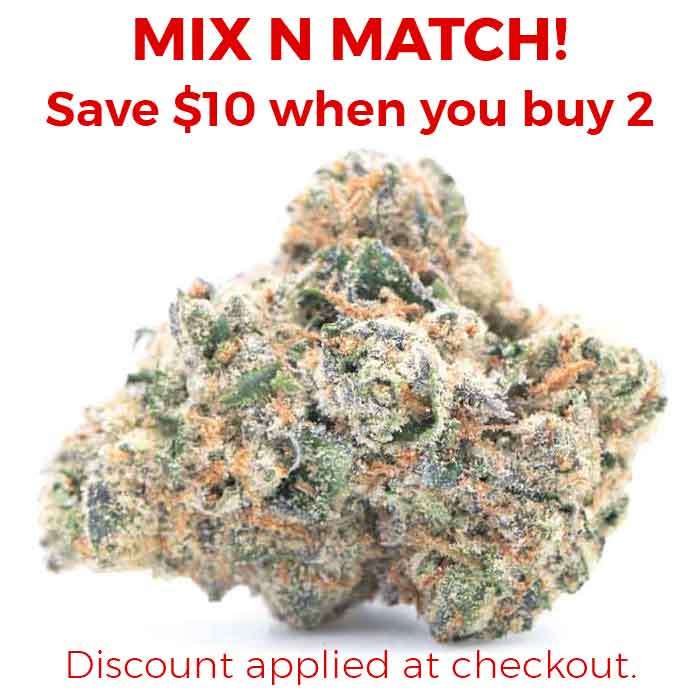 Tahoe Pie is the perfect rainy day strain. Strong and fast-acting, you may not want to use this strain when you're planning to leave the house. Great for those suffering from insomnia, pain, or lack of appetite, Tahoe OG has made a name for itself among other indicas. A top nighttime strain, it provides an extremely lazy, heavy body sensation.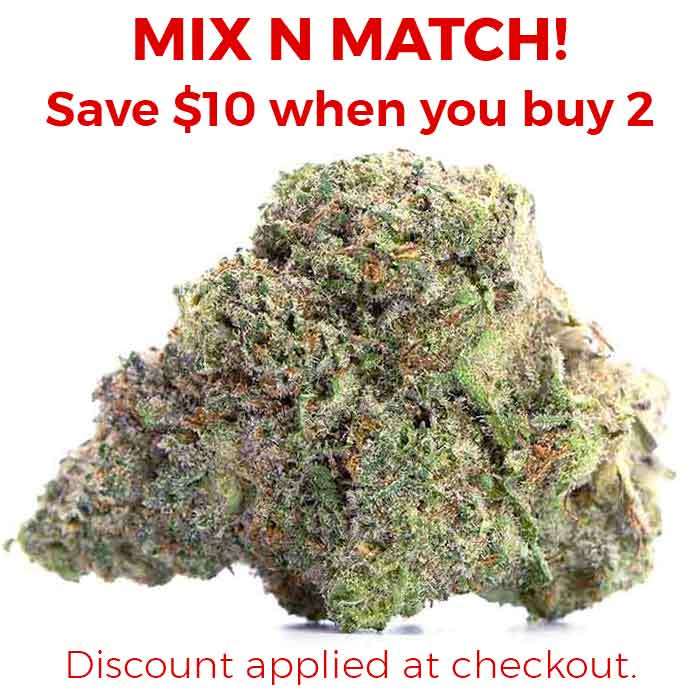 Lineage: Old Man's Purp x OGKB x Wet Dream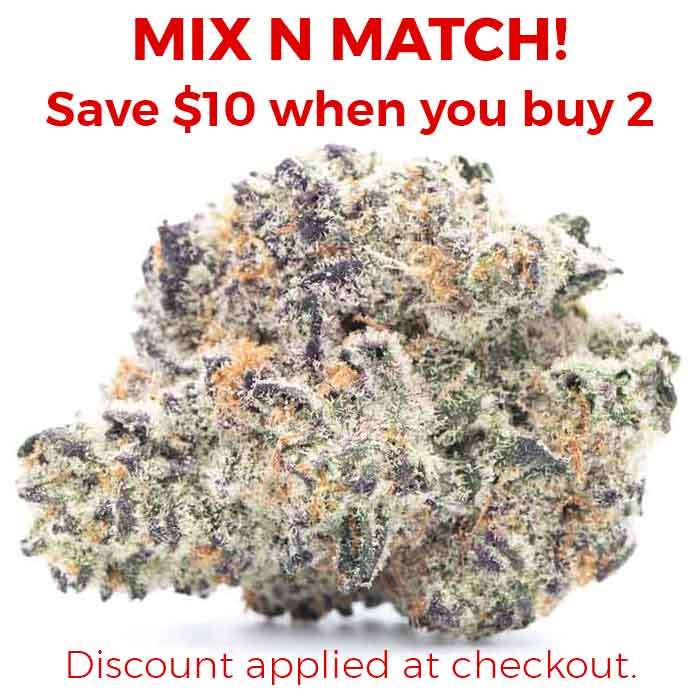 Sea Star is an indica strain that gets its sweet delicious flavor profile from one parent (Grape Pie) and its immense potency from the other ( Animal Cookies). This dream cross offers purple and dark green buds that glisten as if they were just pulled from the sea. Sea Star provides a sweet earthy spice aroma and is great for calming and relaxation.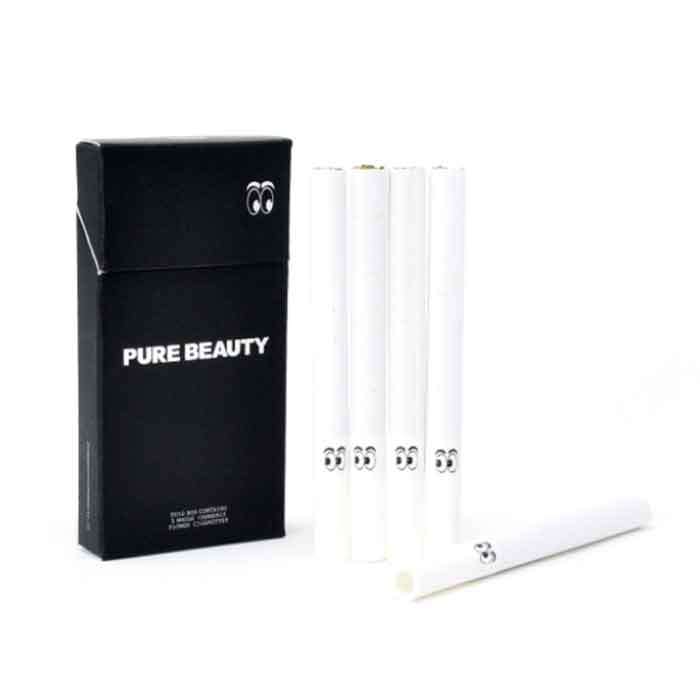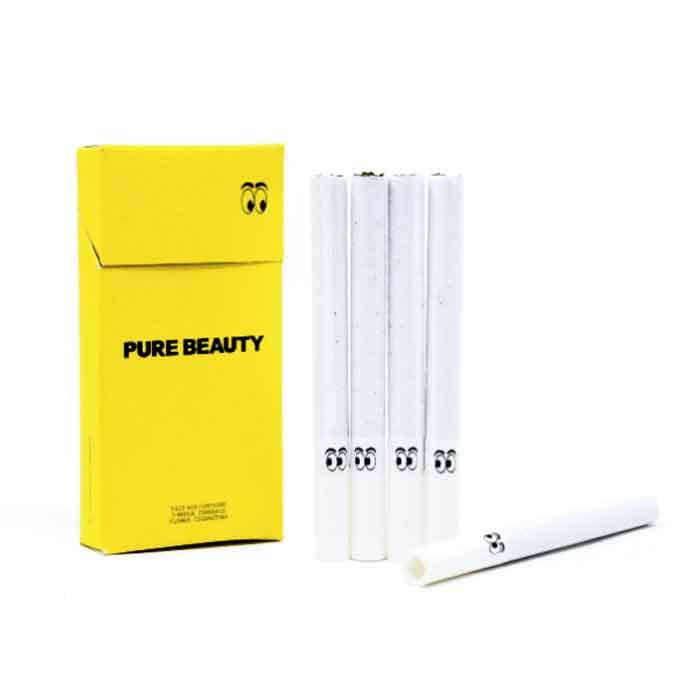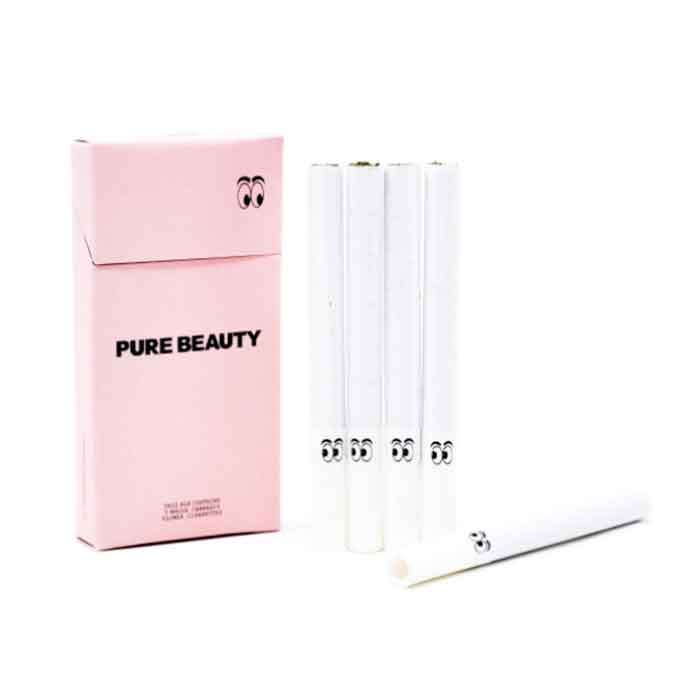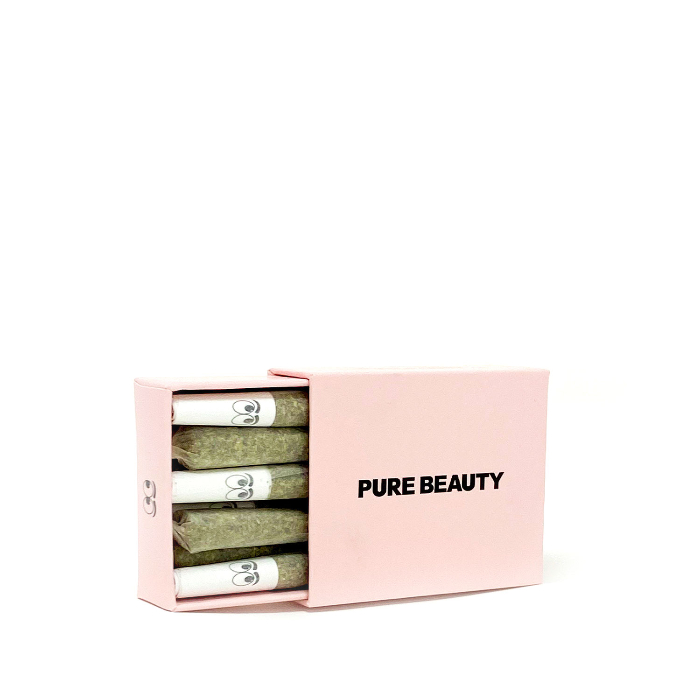 10 mini PreRolls per pack.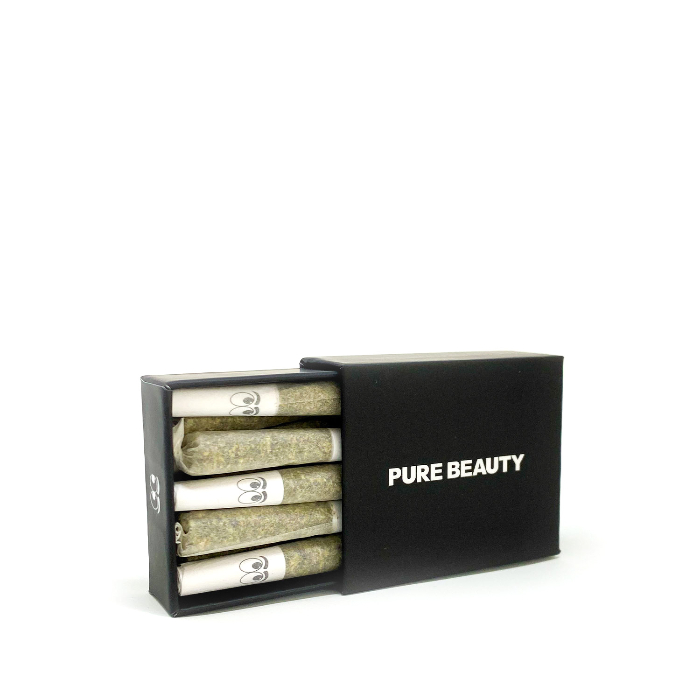 10 mini PreRolls per pack.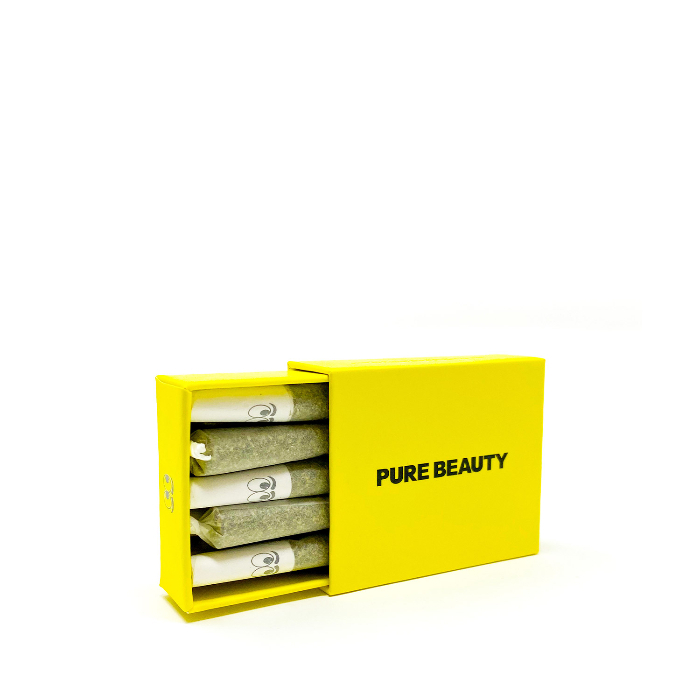 10 mini PreRolls per pack. Sativa Blend (50% Lambs Bread, 35% Candy Jack, 15% Super Silver Haze)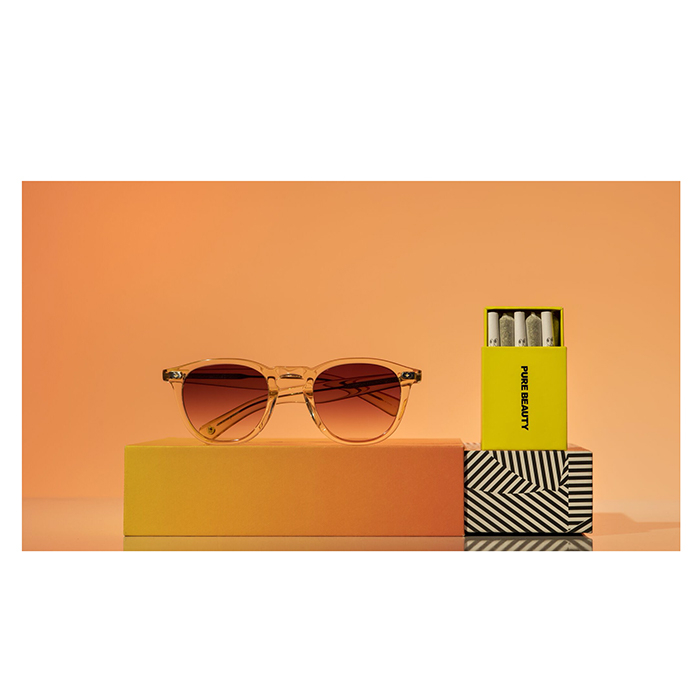 Garrett Leight California Optical and Los Angeles-based premium cannabis brand PURE BEAUTY have collaborated to launch an exclusive colorway in our best selling Hampton X Sun. The limited-edition sunglasses are offered in Pure Glass with Burnt Olive Gradient lenses and custom dip-dyed temple tips in a yellow gradient color specifically created for PURE BEAUTY. The collaboration includes a 10 pack of PURE BEAUTY's signature whole cannabis flower mini-joints aka "babies." In order to exude the lifestyle of GLCO, both brands wanted strains that were uplifting and bright for a balanced high. The curated cannabis blend features three iconic strains, specifically for the partnership.To complete the collaboration package, our anniversary-edition cleaning cloth, and a custom soft case with "PURE BEAUTY" embossing and co-branded case wrapper will be included.